B Corp: the cost of responsible Corporate Governance for SMEs
[avatar]
An article written by Edward Perry, founder of the frozen meal retailer COOK, caught my eye over the weekend and got me thinking about the delicate balance between responsible corporate governance and growing a young business. Perry uses the article to extol the virtues of a B Corp certification, both for his business and the wider corporate community. The B Corp certificate is awarded to for-profit businesses that can prove that they meet high standards of social and environmental sustainability. The assessment is solely undertaken by B Lab, a global non-profit organisation, meaning that the certificate doesn't carry any legal weight in the UK.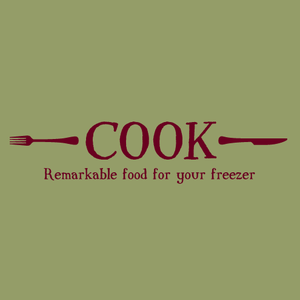 Perry's business is itself an interesting one; despite a turnover of over £35 million and a very healthy profit margin, COOK strives to retain a small business feel. Perry has said in the past that he "would rather crawl naked over broken glass than sell to supermarkets", and his frozen meals to this day can only be found in farm shops, independent stores and the company's own franchised line of shops. Yet COOK can clearly afford the vigorous rigmarole of getting B Corp certified, and as a manufacturer of frozen food, his business needs the positive publicity generated by supporting sustainability. As the general public become more conscientious when choosing their food, it pays for brands such as COOK to show that they make every attempt to source local, organic produce and pay their staff the living wage. COOK has seen a positive bounce from the B Corp certificate, and not only because of the effect of the media exposure caused by Perry's vocal support of responsible corporate responsibility. The Kent-based company's B Corp status is a major part of their brand identity in an attempt to eschew comparisons with competitors, particularly the controversy-dogged supermarket chains that have been hit by scandal after scandal in terms of both corporate governance and food quality, such as the scandalous widespread use of horse meat and Tesco's ongoing struggles in the board room.
However, should SMEs with tight margins, that are looking to grow, bear the considerable expense of becoming a certified B Corporation? Responsible corporate governance itself comes at a cost without the added effort and expense of a semi-formal certificate that requires considerable excellence. I agree that it is beneficial for small, growing businesses to operate in the best interests of its stakeholders. Setting up an equitable profit share for all stakeholders instead of traditional partnership structure is a good start, but some of the other B Corp requirements are not as feasible for SMEs. Adopting the living wage rather than the minimum wage, introducing employment programmes for disadvantaged communities and having an active working relationship with local charities are all requirements for a B Corp licence, yet are hard to implement from the outset for SMEs, particularly those that find access to any finance is blocked.
A cynic would say that any revolution in corporate governance will only come with changes in UK law, and any changes will affect SMEs with tight margins the most. It would take a brave CEO to take on the added financial burden of a Corp B without leeway on the balance sheet to cater for it. Moreover, the tangible effects of a certificate that, without any legal meaning, is a badge as much as anything else, are unlikely to be seen so clearly in a company that operates outside sectors such as retail and food, for example. More responsible corporate governance needs outside-the-box thinking from CEOs and a firm nudge in the back from the Government to ensure that UK SMEs can afford to contribute beneficially.
For what it's worth, in my opinion the COOK meals are delicious; running a company sustainably, responsibly and profitably has had no negative effect on the quality of their produce!