Our story
Through our own experiences, we realised how difficult it was to raise working capital in the range of £100,000 to £15 million. Our first thoughts of how to overcome this became the founding principles of our own peer-to-peer (P2P) lending platform. We set out to support UK businesses in a fair and innovative way. What we saw was that those with cash were earning next to nothing in interest and that, for those potential investors, security was imperative. Our vision became ArchOver.
ArchOver was founded in 2014, and is led by Angus Dent, our CEO, and Ian Anderson, our COO. Under their leadership, ArchOver has facilitated in excess of £75 million of funding and continues to go from strength to strength.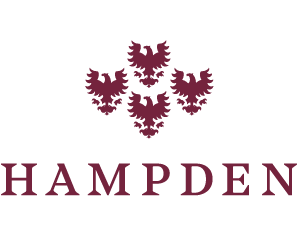 ArchOver is a member of the Hampden Group. Hampden is a leading provider of financial and business support services and manages insurance assets and underwriting capacity in excess of £2bn. Hampden is both an investor in ArchOver (the company), and an active investor over the ArchOver platform, investing on the same terms as every other Lender.
How we do it
ArchOver is a P2P business lending platform that connects UK businesses requiring finance with investors seeking exposure to secured loans offering up to 10% p.a.. The ArchOver Platform was designed and developed to connect these Borrowers and Lenders.
The Platform brings together the Borrowers and Lenders for the purposes of selection. As a Lender, you get to browse all Investment Opportunities. The Borrower gets to market themselves to potential Lenders in order to raise the required funds. Once a Lender has identified a lending opportunity they wish to invest in, they will pledge an amount (in increments of £1,000) toward the total loan amount requested by the Borrower. Once the total loan amount has been pledged, the investment opportunity is closed and, following the 14 day cooling-off period, the Borrower gets to draw down their loan and Lenders start earning interest. Lenders have the added benefit of being able to manage their investments and keep track of their earnings via their personal Investment Dashboard.
Even though the process, from start to finish, is conducted on our Platform, we have an entire team working in support of both the Borrower and the Lender in the background, who are ready to take your call. We want to work with you.
Risk Warning – Please Read
Lenders: Your capital is at risk and interest payments are not guaranteed if the borrower defaults. Historic loan default rates are not necessarily indicative of future default rates. Lending over the ArchOver platform is not covered by the Financial Services Compensation Scheme. The current average return is based on the total amount raised over the platform. It is the result of calculating the average Lender return, before tax, of every loan funded over the ArchOver platform. Borrowers: In the event of default, ArchOver will seek to recover assets to the full value of the loan. Understand more about: Detailed Risk Warning, Defaults, Recoveries & Losses, General FAQs .