Telegraph Hub: How does peer-to-peer business lending work?
ArchOver has teamed up with The Telegraph to produce a series of articles to help educate investors on the UK Peer-to-Peer Lending sector. In a brave new economic and financial world, understanding different ways of managing your money is key to success. P2P Lending can help both individuals and businesses navigate a post-Brexit world, with the reassurance that it is a secured and effective method of protecting and growing your money.
Despite being a relatively new phenomenon, peer-to-peer lending (P2P) is already transforming the way in which businesses grow and income-seekers invest.
The concept of using the internet to bypass banks and lend money directly to businesses and individuals has only been around since 2005. However, a recent report from Cambridge University showed that more than 12 per cent of new lending to small and medium businesses came from the peer-to-peer sector, with 20,000 small and medium-sized businesses raising money this way in 2015.
In fact, peer-to-peer lending to businesses is the largest part of the UK's burgeoning alternative finance market, with a 194 percent average growth rate between 2013 and 2015.
According to Angus Dent, CEO of P2P lending company ArchOver, this growth has occurred because P2P brings together two different needs – the need for businesses to get finance and the need for ordinary people to find income.
What rates can you earn via P2P lending?
The rate you get will depend on the length of time you lend to the business, the amount you lend and the security behind the loan.
According to rates on comparison site Moneysupermarket, these rates include:
    •  4.25 per cent for an easy-access scheme lending to businesses
    •  3.5 per cent lending to individuals with easy access to loans
    •  2.25 per cent lending to property developers for a year
    •  7 per cent lending to small and medium-sized businesses over the long term
Obviously, these are far higher rates than you would get in the bank, but it's worth remembering your money is at risk of not being repaid and your investment is not covered by the Financial Services Compensation Scheme (FSCS).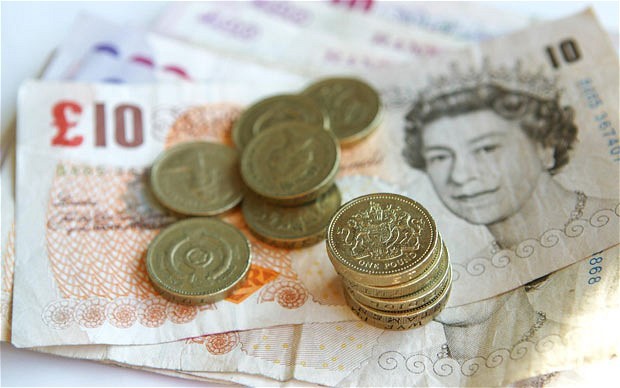 How can you invest?
P2P business lending can be carried out through several different kinds of accounts, to maximise returns:
• Directly with the P2P provider, with the first £1,000 of your returns being tax-free (£500 for higher rate taxpayers) in the same way as cash
• Through a self-invested personal pension (SIPP)
• Through an Isa, known as the Innovative Finance Isa for P2P providers who have passed FCA checks
How does it work?
For investors, getting cash returns from P2P is a simple process with a number of steps.
You research P2P and decide how much to invest
Peer-to-peer lending is suitable as part of a diversified portfolio for those who understand that they may not get all of their money paid back.
You decide on a PTP lender to work with
Some things to check include: how much you will have to lend, when you will get your money back and how much you understand about who you're lending to. Some companies choose to spread your money between many businesses while others allow you to lend to only one business. Some P2P sites charge fees and others do not.
If, as is the case with ArchOver, you lend on a loan-by-loan or business-by-business basis check you are happy with its business model, which is available on their platform, and do your research.
Check your security
Different P2P lenders have different approaches to ensuring your money is paid back. Some have a contingency fund and some allow you to choose to lend to businesses or individuals who have been risk assessed. ArchOver's 'secured and insured' model ensures the Accounts Receivable of a business and takes a charge over this, which is registered at Companies House, to give you extra security. They also require the business to take out insurance on the accounts receivable.
Make an application
You'll need to pass credit checks and give statutory information before you lend through a P2P platform.
Lend the money
Lending your cash on a platform for between three months and five years. You will receive interest at regular intervals and your money back at the agreed time provided the borrower does not default. You'll need to tell the taxman about interest received unless your P2P investment is in an Isa or SIPP.