The varied funding structures used by new companies can be a bewildering topic for the uninitiated, not least because they are mired in financial jargon.
How many non-financial people could explain how seed funding differs from mezzanine finance for example? Or who supplies these different types of funding?
Let's cut through the jargon and take a look at the key concepts.
When any company is created, or in its early stages, it is described as a startup. They are often not profitable or even generating revenue.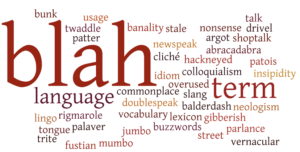 Thus, they desperately require a financial lifeline to help navigate through this formative period. This seed capital, as it is known, is usually equity rather than debt and allows startups to invest in areas such as product development and general operations to get them on their feet.
So where do they look to obtain it? It is hard to come by from traditional financers such as banks, or venture capitalists, as it considered a very high risk investment, so startup directors must often look to friends, family and their own savings for this initial cash. It is also likely that some angel investors (like TV's dragons) will be interested in investing at this very early stage. These are often wealthy veteran entrepreneurs who invest their own money and can offer advice based on experiences.
Latterly, of course, crowdfunding platforms have also offered equity-based funding.
If the startup moves forward, the business may then be in a position to launch a new round of funding and attract new investment when the initial funding runs out. This is likely be referred to as a Series A funding round and may be followed by a Series B, C, D and so on. These are sometimes termed alphabet rounds.
These will usually be for an equity stake in the business, though some businesses may offer debt instead if their balance sheets are robust and directors do not want to dilute their ownership.
Unlike the initial round, however, the business will now likely be able to attract institutional investment from venture capitalists to stabilise them over the medium-term.
Venture capitalists invest through a business, rather than as individuals or part of a syndicate as angel investors do, and also tend to offer larger amounts than angels. They will likewise offer a growing business support and contacts to help them, but will generally take a more active role in its running and require a seat on the board.
All these companies will now have traded for at least a few years, acquiring a financial track record and hopefully a steady customer base. This increased business maturity and stability tends to translate into lower risk (and lower reward) for potential investors, something that changes the nature of the available sources of finance.
Some companies with more robust balance sheets will now be in a position to seek out senior debt in the form of loans secured against assets of the business.
Senior debtholders are those that are most likely to be repaid in the event that a business gets into financial difficulty. Gaining a loan from a bank at this this stage of development is notoriously difficult however. As such, businesses are increasingly turning to newer sources of finance, such as peer-to-peer lending platforms, to provide them with the credit lines they need.
Others businesses that lack assets against which to secure debt, or the stable cash flows to service it, may look to invoice financing to improve their cash flow.
Invoice financing can be split into discounting and factoring, both of which involve the third party finance provider advancing the money owed to a business by its customers, minus a service fee. With factoring, the finance provider takes control of the debtor book, while with discounting the relationship between a business and its customers is left untouched.
For businesses in certain sectors, manufacturing particularly, there is an increasing availability of supply chain finance (SCF). SCF links buyer, seller and financier, providing short-term credit to optimise working capital for both buyer and seller. More simply put the buyer uses the financiers money to pay the suppliers invoices, with the financier taking title to the raw materials provided and the goods that the buyers manufactures from them. SCF is available from both banks and P2P business lenders.
For those businesses that seek to expand aggressively though, either of these forms of financing alone may not be enough, leading them to seek out mezzanine finance to help them achieve their goals.
Mezzanine finance is usually unsecured and sits behind senior debt in terms of repayment priority. Because of this increased risk for the lender, it carries a much higher interest rate and often a clause that converts the debt into equity in the company if the loan is not repaid.
These types of funding will suffice to meet the business requirements of many companies, allowing for growth while keeping ownership in private hands. The next step, if the company chooses, is to go public with an IPO (Initial Public Offering).
There are a number of reasons why a company might consider going public, such as reducing the burden of interest payments or generating publicity. Over and above any of these considerations though is the ability that being publically listed brings to raise large amounts of capital on a consistent basis.
That said, firms must take into account the significant costs of the listing process, as well as the increased regulatory requirements.