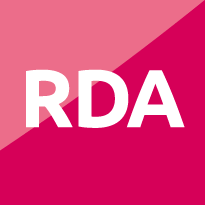 Research & Development Advance

Unsecured short term loan against R&D tax claim
For companies with history of successful R&D claims
Claim funds paid direct to ArchOver controlled Bank Account
R&D claim prepared by third party professionals
Research & Development Advance is short-term lending against an identified Research & Development (R&D) claim payable to a company by HM Revenue & Customs (HMRC).
HMRC has made allowance for companies they deem to be undertaking qualifying Research & Development activities. Companies can claim cash repayments of up to 33% of the qualifying R&D expenditure. The claims are made with a company's tax return (CT600) each year, with claims up to two years in arrears also allowed.
It can take up to six months between a company making a claim and receiving payment from HMRC. ArchOver helps companies bridge this gap by facilitating a loan under this RDA lending service.
The RDA is available only to companies that can demonstrate a history of successfully claiming R&D tax credits from HMRC with at least two years of successful claims need to have been made. Additionally, the company must have retained professional advisers to help in the preparation of the R&D tax credit claim. When making the claim, the company seeking the advance must advise HMRC to pay all the funds claimed to an ArchOver controlled bank account. The directors of the company seeking the advance must warrant that the PAYE, CIS, VAT and CT payments are up-to-date (ie, that the company has no overdue debts to HMRC) and will be maintained up-to-date throughout the loan period.
Further, the directors confirm that, in their reasonable opinion and having made reasonable enquiries, the borrowing business has sufficient funds to trade through the period of the loan and beyond.
All details are listed alongside each loan on the platform. It is recommended that Lenders read and understand the information within the Project Description before investing.