Approving Borrowers
Our model allows businesses to borrow against their Accounts Receivable or Recurring Revenue. Lenders can invest in loans that are Secured & Insured where the loan is secured against a company's Accounts Receivable (AR) and where those ARs are insured. Lenders can also invest in loans that are Secured & Assigned where the loan is secured against a company's future contracted revenue, with ArchOver taking assignment of the contracts.
Lender Security
We only work with well-managed businesses that historically have good quality customers and can demonstrate a strong Accounts Receivable (AR) or Recurring Revenue. We carry out stringent face-to-face credit analysis on potential borrowers and validate continuing future revenues before allowing them to borrow against their AR assets or recurring revenues.
Secured
We register an all asset debenture charge at Companies House on all the borrower company's assets. We also operate ArchOver 'Controlled Accounts' where all the revenues from the Borrower's ARs or Recurring Revenue flow through– this additional bank account security means we can quickly recover funds in 'days' rather than 'months' for our lenders. We manage both the security and any insurances on behalf of our lenders and all payments are paid directly into client accounts where we have waived any economic interest.
Zero Tolerance – unlike other platforms we do not accept late payments or late reporting from clients
Insured
Where the AR is the security, it must be fully insured for either late payment or non-payment, with the 'loss payee' being ArchOver on behalf of our lenders in case of claims. The Insurance is underwritten by our partner, the second largest AA rated global credit insurance firm, Coface. The insurers carry out extra due diligence on the Borrower and the Borrower's clients before accepting the risk of covering the AR.
Frequently Asked

No. We segregate money into client accounts. All monies are managed in accordance with the FCA's CASS 7 rules, where the economic interest of ArchOver has been disclaimed

Until 2016 UK tax legislation required our Borrowers to deduct tax at the basic rate, currently 20%, from interest paid to individuals in the UK and to individuals and companies that are outside the UK. The Borrower paid this tax directly to HMRC. This tax is known as Withholding Tax.

If you fell into one of the categories above, then you received interest net of this tax through the ArchOver platform. The tax could be claimed back, if you qualified, via your annual tax return.

Note: You can see the amounts that will be paid to you in the Lender Section of your personal dashboard. Each year ArchOver provides you with a statement showing the gross interest you have earned, the tax that has been deducted from this and the net interest that has been paid to you. You should use this summary when completing your annual tax return. You may qualify for a refund of this tax. ArchOver advises that if you are unclear on these issues you should seek professional advice.

Interim Measures

In 2015 HMRC realised that very few Crowdlending platforms were collecting Withholding Tax. HMRC also recognised that there were complexities within the current legislation for platform operators. They decided as an 'interim' measure to allow all platforms to be exempt from collecting Withholding tax whilst they review the situation.

The easement is intended to be temporary and HMRC will release further guidance on this issue once changes to legislation have been announced and we will update our Lenders as soon as we know more. However, it still appears likely that a UK withholding tax system will ultimately be applied to P2P lending platforms, once the changes resulting from the consultation have been implemented. It is likely that the platforms themselves will collect and pay the tax directly to HMRC.
Any further questions?
See the most asked questions about ArchOver, P2P business lending, borrowing and lending in our FAQs.
Register today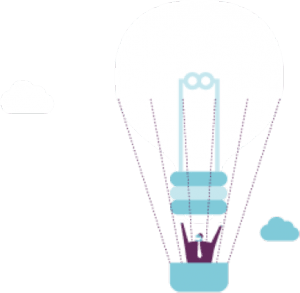 We're a premier p2p lending platform that brings together established businesses looking to raise money, with people and other investors who want to lend.